Welcome to Our Parts Department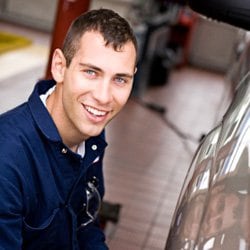 The Genuine Ford Parts you Need Come from
Colonial Ford
At Colonial Ford in Danbury, CT, we care about your vehicle just as much as you do, which is why we offer a wide selection of genuine Ford parts and accessories. The genuine parts ensure that your vehicle will continue to perform at the high-quality standard that it came off the production line with.
We know that many of our customers from the Newtown, New Milford, Brookfield, and Monroe, CT regions like to work on their own vehicles, but we have many skilled technicians in our service center that can help with installation. They can also perform all the regular maintenance tasks that will keep your vehicle on the road for as long as possible. All you need to do is make an appointment with our service team, and we can get your vehicle running the best that it can.
We can also provide you with the proper tires for your vehicle. All you need to do is give the year, make, model, and trim of your vehicle to see all of the tire options that we have available for you. In an effort to keep everything as simple as possible, all the forms that you need to fill out are online, or, if you'd prefer, you can come to our dealership for assistance.
Colonial Ford wants to do everything that we can to keep your automotive experience as stress free as possible. Even if you are looking for a new vehicle, we have a wide selection of Ford models for you to choose from. If you want a wider set of options, we have a variety of pre-owned vehicles for you to look through. We want to have as many options as we can so that you have the best chances of finding exactly what you are looking for. No matter your need, make sure to come over to our dealership so we can meet it.