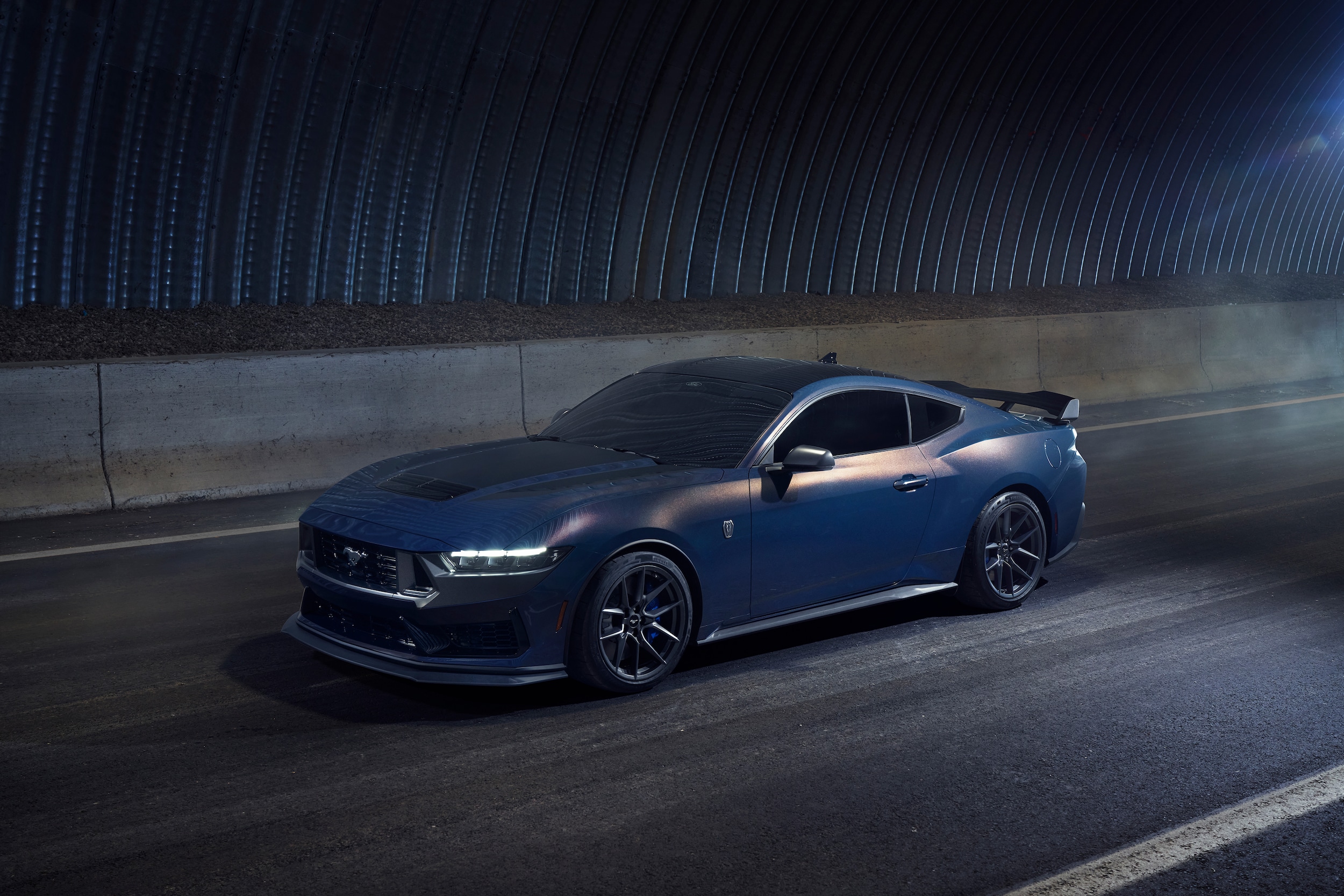 Benefits of the New 2024 Ford Mustang
The Ford Mustang has always been a class-defining sports car that aims to give area drivers brisk acceleration, sporty handling, and intuitive technologies to enhance the overall driving experience. The most recent year models upgrade the interior cabin space and improve powertrain options. They also offer a Performance Pack equipment upgrade option that allows drivers to add a MagneRide active-damping suspension system, wider wheels, as well as other performance enhancers, to upgrade ride quality.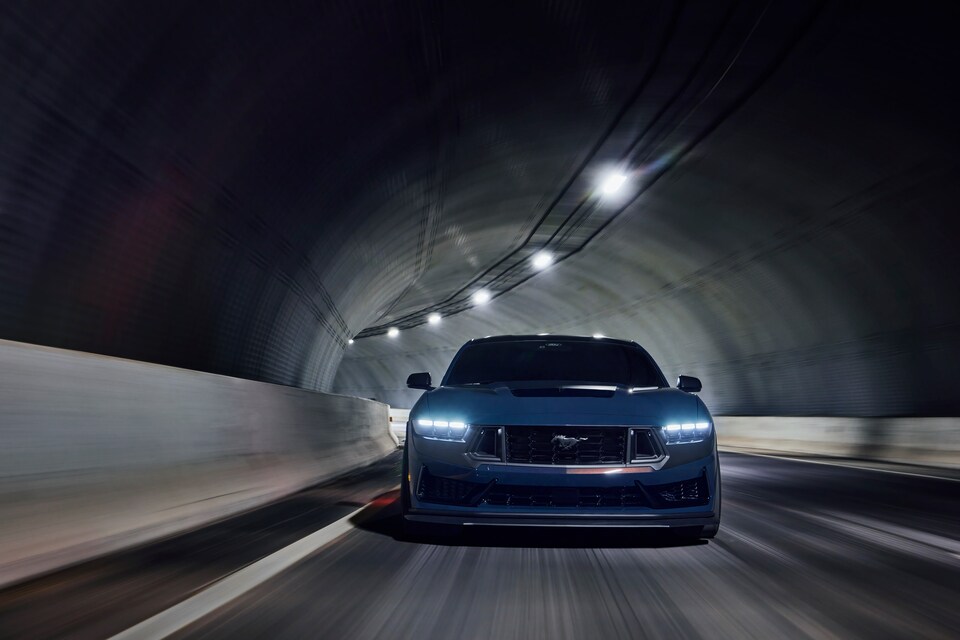 Trim Levels
There are seven trim options for the new 2024 Ford Mustang:
Ford Mustang Ecoboost: The Ecoboost is the base trim.
Ford Mustang Ecoboost Premium: The Ecoboost Premium adds a few interior upgrades like wireless device charging and special lighting.
Ford Mustang Ecoboost Premium Convertible: Dual-zone automatic climate control, an upgraded nine-speaker sound system, and an upgraded security package are included in the Ecoboost Premium Convertible model trim.
Ford Mustang GT and Ford Mustang GT Premium: Both the GT and the GT Premium models improve vehicle performance with brawnier engine options, an available Brembo brake system, and a six-speed manual transmission system.
Ford Mustang GT Premium Convertible: The GT Premium Convertible differs because of its crisper Bang & Olufsen audio system and vehicle design.
Ford Mustang Dark Horse:The new Dark Horse model trim prioritizes vehicle performance through its refined suspension system and six-speed manual transmission with rev-matching.
Lavish, Comfortable Interior Cabin Space
Newtown drivers can expect a few general perks from the interior of the most recent Ford Mustangs. There are 13.5 cubic feet of trunk space with the coupe option and 11.4 cubic feet of trunk space with the convertible option. The latest model includes a curved dual-display system so that drivers can easily see the information they need regarding navigation, entertainment, and vehicle status. Cloth upholstery is the standard choice for the Ford Mustang but both synthetic leather and genuine leather upgrades are available. Specific interior key features like available Recaro front sport seats depend on vehicle customization options.
Custom Exterior
Certain models like the Ford Mustang GT include unique exterior styling options like a high-gloss black-painted grille. The exterior also includes practical add-ons like higher-quality LED tail and headlights through various appearance packages and model trims. New Milford drivers will also want to opt for wider wheels and tires, as well as unique rim options, for both practical vehicle performance and style that speaks directly to them.
Defining Muscle Car Performance
The standard engine powertrain includes an upgraded turbocharged 315 horsepower 2.3-liter four-cylinder EcoBoost engine with 350 pound-feet of torque. This upgrade means that area drivers will receive more passing power and acceleration compared to earlier-year models. Drivers that wish for even more power and better performance can opt for the stronger V8 engine powertrains such as the Dark Horse's 500 horsepower 5.0-liter V8 engine. The combination of powerful, confident brakes, smooth ride quality, and brisk acceleration make the latest Ford Mustangs incredibly maneuverable and agile when driving around Brookfield.
Convenient Technology at the Tips of Your Fingers
The latest infotainment system has been upgraded with a curved glass panel. This allows the gauge cluster to flow into the system easily and makes it more efficient when drivers are handling navigation on the go. Technology like Apple CarPlay and Android Auto, Amazon Alexa voice controls, and over-the-air updates are a few technological benefits for Ridgefield drivers to expect. Other features include proximity keyless entry, remote start, and satellite radio.
Keeping Drivers Safe and Secure
Driver-assistance technology included in recent-year Ford Mustangs adds convenience as well as safety to the driving experience as drivers can use functions, like forward automatic emergency braking to stay safe in dangerous conditions. Other driver-assistance technology includes blind-spot monitoring and pedestrian detection that improve visibility and encourage safer driving habits on Connecticut roads. Moving up the trim levels allows drivers to opt for more driver-assistance technologies and safety features.