Welcome to Our Financing Department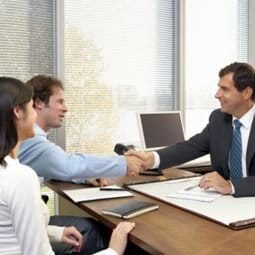 Need Auto Loan or Lease Assistance near Danbury, CT? Let the Team at Colonial Ford Help!
Shopping for a new Ford near Danbury, CT comes with its own unique brand of excitement.  When you finally find the perfect new ride, the feeling is extraordinary.  The driver's seat welcomes you in to take a steering wheel that flawlessly fits your hands so you can take on your next adventure with the driver amenities you need.  Everything just seems right.  There's just one more leap to make before you can ride off into the sunset -- your payment method.  Luckily, the team at Colonial Ford is here to make the process of paying for your vehicle as easy and painless as possible.
Our experienced auto finance experts can guide you through the payment steps and help you arrive at the best solution for your needs.  Whether you plan to sign a lease or take out an auto loan for a new or pre-owned vehicle, we can work with you to find out what best suits your individual financial needs.  Once we have a place to start, we'll gladly crunch the numbers and work with lenders so you don't have to stress about finding the best financing solution!
Are you ready to take the next steps?  To get started, we invite you to fill out our secure finance application form.  This will give our auto finance experts key information that will allow them to get a running start on finding the best financing solution for you.  It'll also allow you to spend less time filling out paperwork in an office chair!
Of course, if you'd rather go over financing options face-to-face, you are more than welcome to stop by our Ford dealership serving Danbury, Newtown, New Milford, Brookfield, and Monroe, CT.  We will be delighted to work with you on taking the final leap towards driving your dream car home!  If you have questions, please don't hesitate to call us.  We'd love to hear from you!